Professional Plumbers Coorparoo
In the heart of Coorparoo, a suburb known for its vibrant community and beautiful homes, there's a plumbing service that stands out for its professionalism, reliability, and comprehensive range of services. Catering to both residential and commercial clients, our plumbing services in Coorparoo are designed to address every aspect of your plumbing needs, from routine maintenance to specialized procedures.
Expertise in General Plumbing Maintenance
Our general plumbing maintenance services are the bedrock of our offerings. We understand that regular maintenance is key to the longevity and efficiency of your plumbing systems. Our team of skilled plumbers in Coorparoo is equipped to handle everything from leaky faucets to more complex issues, ensuring that your plumbing system remains in top-notch condition.
Advanced Hydrojet Cleaning
One of our specialized services is hydrojet cleaning, an effective solution for stubborn clogs and buildup in pipes. Utilizing high-pressure water jets, this method cleans your pipes thoroughly, removing grease, scale, and other debris, thereby restoring optimal flow and preventing future blockages.
Reliable Hot Water Services
A functional hot water system is essential for comfort and convenience in any home or business. Our expert plumbers are adept at installing, repairing, and maintaining a variety of hot water systems. Whether you have a traditional tank-based system or a modern tankless setup, we ensure that you always have access to hot water.
State-of-the-Art Drain Camera Inspections
Utilizing cutting-edge technology, we offer drain camera inspections to accurately diagnose issues within your plumbing system. This non-invasive method allows us to visually inspect the interior of pipes, identifying problems like blockages, leaks, or structural damage. This precision approach saves time and ensures that repairs are targeted and effective.
Comprehensive Gas Installations and Services
Our services also extend to gas plumbing, an area that demands expertise and attention to safety. We provide installation, repair, and maintenance services for gas lines and appliances, ensuring that all work is carried out in compliance with safety standards and regulations.
Bathroom Renovations: Transforming Your Space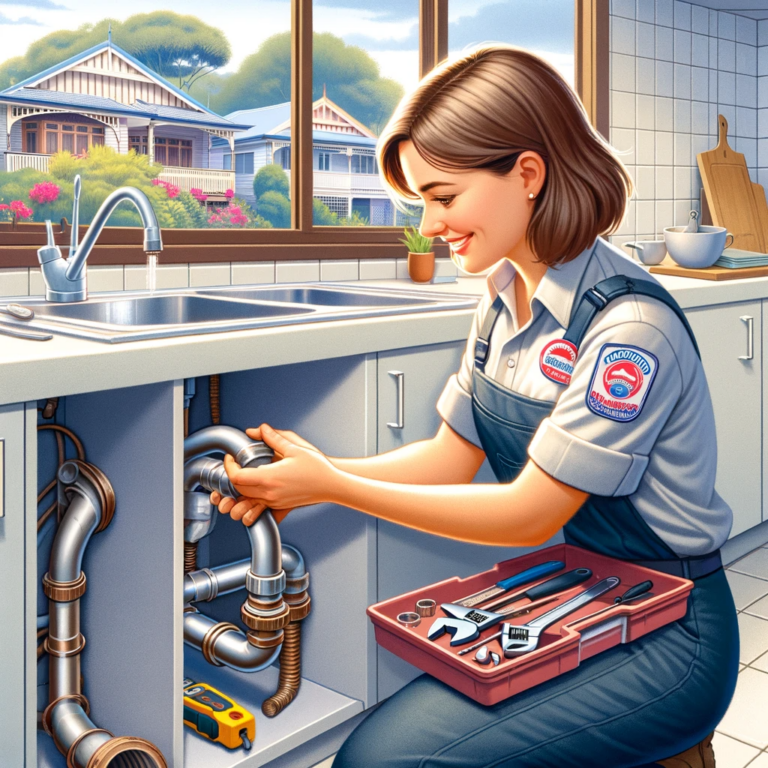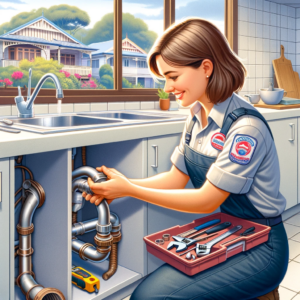 Our plumbers in Coorparoo don't just fix problems; they also help create beautiful spaces. Bathroom renovations are one of our specialties. Whether you're looking to update fixtures, install new plumbing, or undertake a complete overhaul of your bathroom, our team works with you to bring your vision to life, combining functionality with aesthetics.
Why Choose Us for Your Plumbing Needs in Coorparoo?
Local Expertise: As a local business, we have an intimate understanding of Coorparoo's specific plumbing needs and challenges.
Comprehensive Services: From basic maintenance to specialized procedures, we offer a full range of plumbing services.
Quality Workmanship: Our team comprises experienced professionals who take pride in their work, ensuring every job is completed to the highest standard.
Customer-Centric Approach: We believe in building lasting relationships with our clients, offering personalized solutions to meet your unique needs.
Emergency Services: Understanding that plumbing issues can arise at any time, we offer emergency services to address urgent problems promptly.
Commitment to Excellence
At the core of our services is a commitment to excellence. We continuously train our staff on the latest techniques and technologies in the plumbing industry, ensuring we are always at the forefront of providing efficient, effective, and innovative solutions.
Sustainable Practices
We are also dedicated to environmentally friendly practices. By employing methods like hydrojet cleaning and advising on water-efficient fixtures, we not only solve your immediate plumbing issues but also contribute to water conservation efforts.
Conclusion
For residents and businesses in Coorparoo, our plumbing services represent reliability, professionalism, and a wide range of solutions tailored to your needs. Whether it's a routine check-up, an urgent repair, or a major renovation, we are here to ensure that your plumbing systems function flawlessly. Trust us to be your go-to plumbers in Coorparoo, where quality service and customer satisfaction are always our top priorities.