JML Plumbing – Your Trusted Plumbers Sunnybank
Welcome to JML Plumbing, where we bring over two decades of plumbing excellence to Sunnybank and the greater Brisbane area. Our owner-operator, John, guarantees high-quality workmanship in every service we provide, ensuring your plumbing needs are met with professionalism and expertise.
Our Comprehensive Plumbing Services
Repair and Replacement
We specialize in repairing and replacing critical plumbing components such as sewers, taps, basins, toilets, showers, baths, waterlines, pipework, disposal units, and dishwashers. Our team ensures swift and effective solutions for all your plumbing issues.
Routine Plumbing Check-ups
Stay ahead of potential plumbing problems with our preventive maintenance checks. We offer routine inspections to keep your plumbing systems running smoothly.
Drain Cleaning and Leak Detection
Our drain cleaning services are designed to clear blockages efficiently, ensuring smooth water flow. We also employ advanced techniques for leak detection and repair, safeguarding your property from water damage.
Faucet, Fixture, and Water Heater Maintenance
From fixing leaky faucets and malfunctioning fixtures to maintaining water heaters, our services are comprehensive, ensuring your plumbing systems operate efficiently.
Why Choose JML Plumbing?
Expertise and Personalized Service
With John's 20 years of experience, JML Plumbing brings a level of expertise unmatched in Sunnybank. As an owner-operated business, we offer personalized services tailored to your unique needs.
Prompt, Reliable, and Local
We value your time, offering prompt and reliable services. Being a local business in the Brisbane community, we are always ready to address your plumbing needs quickly.
Ready for exceptional plumbing services in Sunnybank? Contact JML Plumbing today – where your satisfaction is our mission.
The Expert Local Plumber: Specializing in Comprehensive Plumbing Services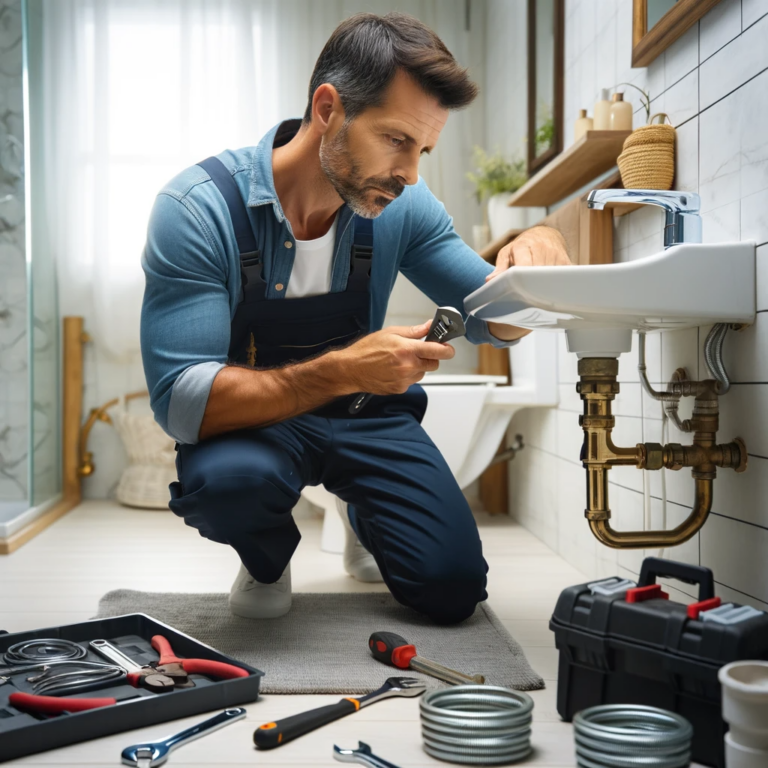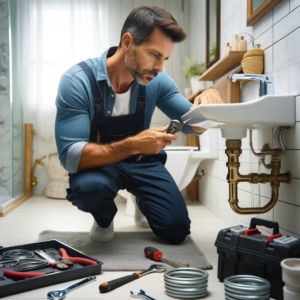 In the realm of plumbing, a select few professionals stand out due to their wide array of specialized services, commitment to quality, and customer-focused approach. Among these, our local plumbing expert has carved a niche, offering an extensive range of services from general maintenance to specialized procedures like hydrojet cleaning and drain camera inspections.
General Maintenance: The Foundation of Plumbing Health
General maintenance is the cornerstone of our plumber's services. Regular check-ups and maintenance work are crucial in preventing major plumbing disasters, which can be both costly and inconvenient. Our expert understands the intricacies of plumbing systems and offers thorough maintenance services to ensure everything runs smoothly, efficiently, and without unexpected interruptions.
Hydrojet Cleaning: A Power Wash for Your Pipes
One of the standout services is hydrojet cleaning, an advanced method to clear out clogs and clean pipes. This technique uses high-pressure water streams to remove build-ups of grease, sediment, and other debris. It's an effective, environmentally friendly solution, perfect for both residential and commercial plumbing systems.
Hot Water Services: Ensuring Comfort and Convenience
Hot water systems are essential, and our local plumber specializes in the installation, repair, and maintenance of these systems. Whether it's a traditional water heater or a modern tankless system, they have the expertise to ensure you have access to hot water when you need it, without glitches.
Drain Camera Inspections: High-Tech Problem Solving
With the use of drain camera inspections, our plumber brings a high-tech approach to diagnosing plumbing issues. This method involves inserting a camera into the plumbing system to visually inspect pipes and identify problems like blockages, leaks, or damage. This accurate, non-invasive technique saves time and money, allowing for precise repairs.
Gas Installs and Service: Safety and Efficiency
Our plumbing expert is also proficient in gas installations and services. Whether it's installing new gas lines, repairing existing ones, or conducting safety checks, they ensure that all gas plumbing work is performed with the utmost safety and in compliance with local regulations. This service is crucial, given the potential risks associated with gas plumbing systems.
Bathroom Renovations: Transforming Spaces with Expertise
Lastly, bathroom renovations are a significant part of their offerings. Our plumber excels in transforming bathrooms, whether it's a minor update or a complete overhaul. They work closely with clients to design and execute bathroom renovations that are not only aesthetically pleasing but also functional and within budget.
Conclusion: A One-Stop Plumbing Solution
This local plumbing expert represents a one-stop solution for all plumbing needs. Their commitment to quality, range of services, and customer-centric approach make them an ideal choice for anyone looking for a reliable, skilled plumber. Whether it's routine maintenance, a sophisticated cleaning method, or a complete bathroom renovation, they bring expertise, technology, and a personal touch to every project.